Nest Folds into Google's Home Division; CEO Steps Down
Google realigns Nest into its home and living room products division to leverage AI and machine learning. CEO Farwan Marwaz steps down.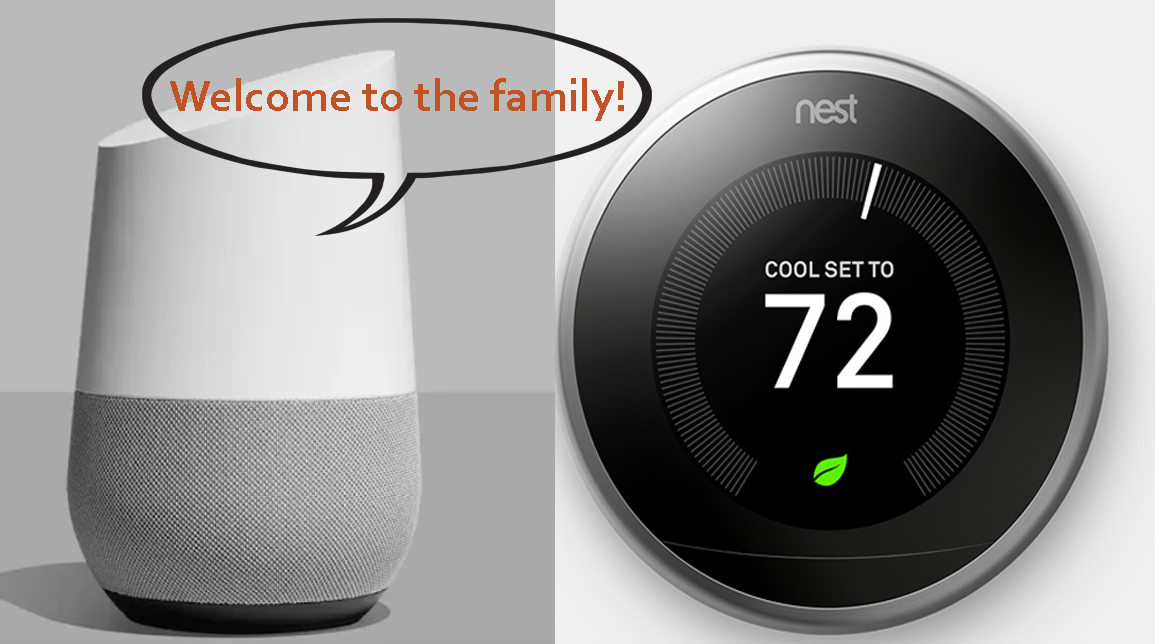 More about Nest
Nest reinvents unloved but important home products, like the thermostat and smoke and CO alarm. The company focuses on delighting customers with simple, beautiful and...

Nest Company Info
Jason Knott
·
July 18, 2018
In an aim to allow its growing slate of smart home devices to work more closely together, Google has announced its Nest division is being combined into Google's home and living products team. Previously, Nest was in Google's hardware division. Also, as first reported by CNET, Nest CEO Marwan Fawaz is stepping down, but will remain an advisor with the company.
Rishi Chandra, vice president of product management for Google's home and living room products, will now oversee Nest.
Fawaz, who previously worked for Motorola's home security and home automation platform business, took over as CEO in June 2016 after Tony Fadell stepped down to be an advisor to Alphabet CEO Larry Page.
The combination of Nest with other Google home products will enable the company to tap into some of the artificial intelligence and machine learning advances made by the company, according to Fawaz and Rishi, who spoke jointly to CNET.
Last October, Google unveiled a slew of new smart home products and features, including the voice control Google Home Mini ($50), Google Home Max ($399), Pixel 2 phone, Pixel Buds earbuds, and ongoing machine learning that makes everything smarter, from voice recognition to image searches to home automation. The Google Home Max is a direct Sonos competitor.
According to an analysis of Alphabet's Q1 statement, Nest earned $726 million in revenue in 2017, but had a total operating loss of $621 million. Google bought Nest in January 2014 for $3.2 billion, back when Nest had two products—the Nest Thermostat and the Nest Protect smoke detector.
Since that time, the company has launched several new products, including its lower-cost Nest Thermostat E and made the acquisition of Dropcam in June 2014 for $555 million to get into the home video surveillance market.
When the Alphabet holding company structure was created in 2015, Nest was run as an independent subsidiary under former Apple executive Fadell.
---
7 Clever Ways to Hide Home Technology - CE Pro Download
Most technology products are not that visually appealing. Black boxes and tangled wires do not add to the character of a high-end smart home project. Luckily, our integrator readers have a number of clever solutions so these components don't have to be visible in your next project.
---
About the Author
---
Jason has covered low-voltage electronics as an editor since 1990. He joined EH Publishing in 2000, and before that served as publisher and editor of Security Sales, a leading magazine for the security industry. He served as chairman of the Security Industry Association's Education Committee from 2000-2004 and sat on the board of that association from 1998-2002. He is also a former board member of the Alarm Industry Research and Educational Foundation. He is currently a member of the CEDIA Education Action Team for Electronic Systems Business. Jason graduated from the University of Southern California. Have a suggestion or a topic you want to read more about? Email Jason at jknott@ehpub.com
Follow Jason on social media:

Jason also participates in these groups:
LinkedIn · Google+
Control & Automation
Product Briefs: Luxul Firmware; Integra, Pioneer Adopt MQA; Legrand Lighting; Pro-Ject Vinyl
Office Depot Launches Smart Home Installation Service
Ring Video Doorbell Integrates with Crestron Home Automation in Award-Winning Install
CES 2019: Smartest New Smoke, Fire and CO Detectors
Gigantic Elan Project: 700 Lighting Loads, 150 Shades, 25 Cameras
View more on Control & Automation
Take Our Latest Quiz
How Well Do You Understand Ethernet Cables and Connectors?