Lighting Control Special Report: Exclusive Research
The first-ever in-depth CE Pro research reveals profit, pricing, scale and popular elements in lighting control installations.
There is still plenty of market opportunity for integrators to "see the light" by offering lighting control installations.
According to the first-ever in-depth 2018 CE Pro Lighting Control Study, lighting control projects are highly profitable and integrators expect to double their integration of voice control with lighting control in 2018 and they are expecting a strong increase in wireless lighting control projects.
The "Lighting Control Special Report" presents exclusive research including:
Types of lighting control technologies installed
10 most frequently installed systems
Lighting installs by geographic region
Fastest frowth areas of lighting control
.
---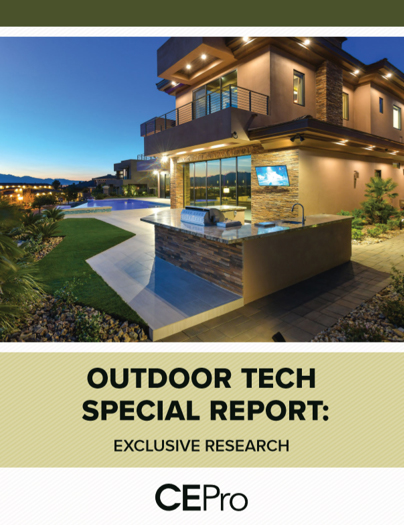 Find Out Why 63% of Integrators Expect Outdoor Business to Grow - CE Pro Download
The outdoor technology market is growing – both the demand from customers and the array of products available. According to our recent CE Pro survey, integrators are taking advantage of this opportunity to grow their businesses. Get your copy of the survey today.
---