Move Over HDBaseT, VR Industry Embraces USB-C for One-Wire Tech
Backed by Oculus, Microsoft, AMD and Nvidia, new VirtualLink is one-wire USB-C standard for VR headsets that promises high resolutions, fast data rates, HDR, power and more.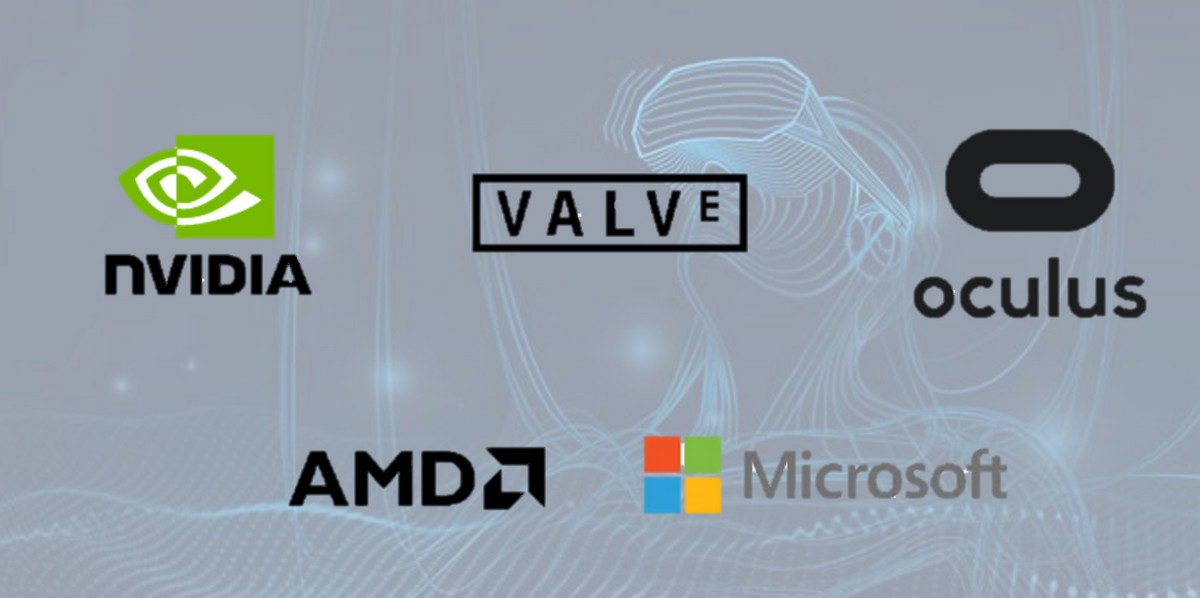 Julie Jacobson
·
July 20, 2018
Virtual reality is potentially the killer app for much more than gaming. Researchers have shown that VR can be more effective than opioids for pain management, and it can be used to improve memory, relieve stress, treat phobias, mitigate loneliness and more.
Of course, VR is an amazing tool for entertainment and education, and for visualizing such things as home-theater rooms and complete houses before the drywall goes up.
But VR goggles can be so unwieldy with all those wires for power, video and data. Enter USB-C, the new wunder-cable for computers, entertainment gear, and now VR goggles.
Oculus, Microsoft, AMD, and Nvidia, three powerhouses in virtual reality, have teamed up to create VirtualLink, a new standard for VR headset connectivity.
Related: Cameras that 'See' Obnoxiously Loud Noises + Other Geeky Stuff from CEDIA Tech Council
According to the group:
VirtualLink is an open industry standard developed to meet the connectivity requirements of current and next-generation virtual reality (VR) headsets. VirtualLink is an Alternate Mode of USB Type-C designed to deliver the power, display, and data required to power VR headsets through a single USB Type-C connector.
The solution supports up to 8K/60 or 4K/120 10-bit HDR images. It sports the latest USB 3.1 Gen 2 (SuperSpeed+) 10Gbps bi-directional channel for cameras and other devices, and provides a significant 27W of power to drive the headset itself.
High-speed A/V is delivered using DisplayPort 1.4 (HBR3 mode), which boasts 32.4Gbps with the option for up to 3:1 VESA Display Stream Compression (DSC).
"This is the same high-performance compression scheme that's been adopted by HDMI 2.1," says David Meyer, director of technical curriculum for CEDIA, the trade association for the home-technology industry.
No More Wire Struggles
"Adoption is not in question. This will happen."
— David Meyer, CEDIA
The VR industry has struggled with a one-wire solution for headsets. Last year, the HDBaseT Alliance developed a VR connectivity solution using a single cable, "but it proved incapable of supporting high enough video resolution and frame rate combinations that VR really needs," Meyer explains.
"It was a great proof of concept, though, delivering A/V, USB (2.0) and power over a very small and flexible 3mm OD cable, comprising a single twisted pair."
Despite the promise of VirtualLink, though, Meyer expresses a few reservations.
Even with the defined 6mm OD cable (double that of HDBaseT's proposal), length maxes out at 5 meters or 16 feet.
"While this length suits most recommended VR spaces," Meyer says, "it still means being tethered. It's about the size of a typical RG59 cable, but comprised of 19 mini-coaxes."
It's complicated, he says, "but then it's being asked to do a lot, too. Don't expect VirtualLink cables to be cheap."
Even so, the new standard is backed by industry heavyweights, so "adoption is not in question," Meyer says. "This will happen."
About the Author
---
Julie Jacobson, recipient of the 2014 CEA TechHome Leadership Award, is co-founder of EH Publishing, producer of CE Pro, Electronic House, Commercial Integrator, Security Sales and other leading technology publications. She currently spends most of her time writing for CE Pro in the areas of home automation, security, networked A/V and the business of home systems integration. Julie majored in Economics at the University of Michigan, spent a year abroad at Cambridge University, earned an MBA from the University of Texas at Austin, and has never taken a journalism class in her life. She's a washed-up Ultimate Frisbee player currently residing in Carlsbad, Calif. Email Julie at jjacobson@ehpub.com
Follow Julie on social media:
Twitter · LinkedIn · Google+
Julie also participates in these groups:
LinkedIn · Google+
Home Theater
Review: Bowers & Wilkins 600 Series Offers Impressive Immersion at Affordable Price Point
For High-Performance Audio, Don't Skimp on Power Cords, Conditioners
Product Briefs: Simpfony adds AirPlay; Legrand and Lumileds Partner; Magnavox Roku TVs
Tech Opportunities in Senior Living: Tech Spaces, Man Caves, Game Rooms
Sony Crystal LED MicroLED Technologies Represent the Evolution of Flat-Panels
View more on Home Theater
Take Our Latest Quizzes
How Well Do You Understand Ethernet Cables and Connectors?
Quiz: Is Your Company Performance Above or Below Average?
How Much Do You Know About Cell Phone Signal Boosters?
How Efficient Is Your Service Department? Take the Quiz
5G and the Need for Cellphone Signal Boosters—Do You Know Enough?